Wishlist Wednesday features books that have been on your wishlist for a long time, old or new.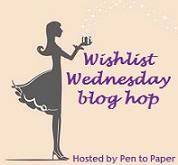 GOOD OMENS
Terry Pratchett & Neil Gaiman
From two delightful imaginations comes a comic masterpiece in which the Four Horsemen of the Apocalypse ride motorcycles, the hound of the devil chases sticks, and the end of the world is subject to Murphy's Law. "The Apocalypse has never been funnier."--Clive Barker. .
This book has been in my sightline for a long time. I used to see it at Borders (may it rest in peace) all the time without really knowing what it was, because I was a silly child and I mostly trawled the young adult section. Fast forward a decade. I still haven't read a thing by Terry Pratchett, but Neil Gaiman has zoomed up to my highest circle of favorites. Not least because of his amusing personality. So, older and a little tiny bit wiser, I looked up this book again and realized that I must read it. Now. Or, you know, once I possess it. Angels? Demons? Snark? Silliness? Want! It reminds me of a comic I used to read,
Dealing with the Devil
, which I just realized is finally running again! Actually the comic I was thinking of was
Phantom 20/20
by NeonDragon, but hey. Look at the treasures you can find when looking through archives! Now I'm going to go buzz through a decade's worth of webcomic archives and hope that a copy of
Good Omens
magically appears in my bookshelf. Or money.