judge a book
by its cover
*
In this feature, C.J. asks her friends, coworkers, and random strangers a simple question:
What do you think this book is about?
But you can only look at the cover.
*
today's book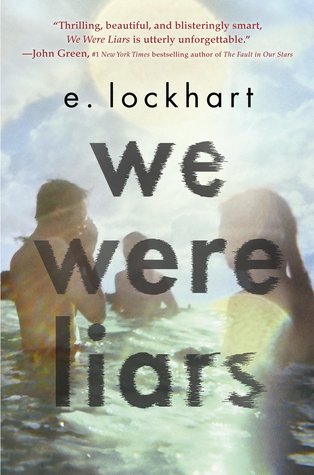 the guesses
I

t's about kids at summer camp who discover their (homo)sexuality.
It looks like young adults celebrating a start to their futures . In spite of their pasts .
My first impression is that this book is about young adult friends, and one of them drowns and the remaining pretend like it didn't happen/learn how to go on with their lives, minus the drowned friend.
Story about fledgling teens (filled with teen angst) or young adults specifically in the emerging adulthood developmental period who are on a study abroad trip and are strangers first, but then "people stop being polite...and start being real...REAL WORLD"....and there is lots of incest and cheating among the real world friends....
A precocious group of cosmonauts tasked with exploring the far-reaches of the galaxy are unexpectedly space-wrecked on Europa (is capitalism to blame? Probably). As oxygen and other essentials start to dwindle our intrepid explorers begin to hallucin
ate that they are back on their home planet. Although this case of folie a deux was originally a comforting way to cope with impending doom, things take a troubling turn when crewmembers' DARK SECRETS and PSYCHOLOGICAL DISTURBANCES begin to pervert the shared fantasy. How twisted will the world of these young comrades get before they are swallowed by the unforgiving maw of space? A psychological/homoerotic thriller that provides endless insight into the human condition - 4 stars.
A family of pathological liars tries to confront their checkered past but run into difficulties when they find they cannot deny the existence of their own family. The story is told from the perspective of a variety of the family members, and each narrator is unreliable in different ways. A central concern in the book is the recollection of a horrific family vacation experience, and a repressed secret.
the truth
E. Lockhart's novel, We Were Liars, is clever, alluring, and wildly addictive. Each summer the wealthy, seemingly perfect, members of the Sinclair family gather on their private island. We Were Liars is the story of those annual reunions; in particular what happened during a summer that protagonist Cadence is unable to remember. Prejudice, greed, and shifting patriarchal favoritism among the three adult sisters contrasts with the camaraderie and worldview of the teenage cousins and their dear friend Gat. Lazy days of sticky lemonades on the roof and marathon Scrabble games give way to twisty suspense, true love, and good intentions gone horribly wrong. We Were Liars is a story that begs to be read in one sitting.




suggest the next book in the comments!