guest post #quietYA
Today, Sarcasm & Lemons is being taken over by Holly! If you don't already follow her, you should know that she's awesome (and not just cause we were line buddies at BEA ;) ). Check out some of her favorite underrated young adult titles. You know I love rooting for the little guys! (Some of my favorites are on here too! I'm looking at you, Faking Normal and The Truth About Alice!)
Don't forget to visit Holly at The Fox's Hideaway!
holly
There is nothing I love better than sharing my favorite books with people. But even more, I love sharing quiet books, the ones that go under-the-radar. The ones that I read and have no one to fangirl with because either people have already read them a long time ago (and I'm way late to the party) or no one knows about them. And that's why I am excited to be on Sarcasm and Lemons today, sharing some of my favorite #quietYA books with y'all!
For the post, I'm going with books that are NOT bestsellers or ones that have won major awards (though I checked all of them myself, I might not have looked in the right places, so forgive me if one of these is false). Those books are great too, but they already get a lot of recognition. I'm also going to limit myself to the YA category (but if you're interested in NA, I have a post you can check out here.) So, without further ado, here are some of my favorite under-the-radar YA books!*
Play On
by Michelle Smith
I know this book came out in April, but it has had such a quiet debut release that I want to keep on talking about it. It is an all-time favorite of mine, a book that deals with mental illness in a different way than most. That shows that there is hope and happiness after the worst of it.
The Truth About Alice by Jennier Mathieu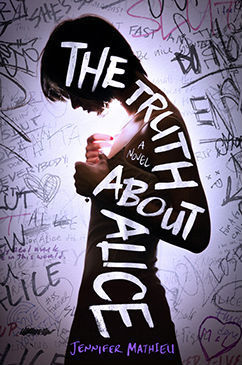 This book was a multi-POV done right! It was SO good. So realistic to teens and what they go through and how they think. It was heartbreaking, and sad, but also hopeful. And it packed such an emotional punch in so few pages.
Damsel Distressed by Kelsey Macke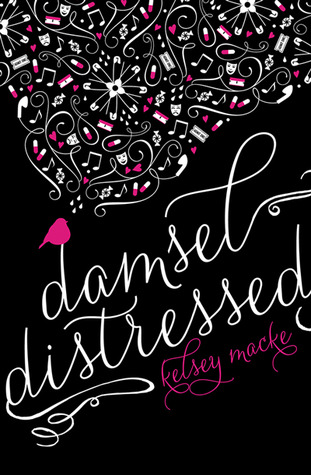 DD was a book with an unusual MC. And by unusual, I mean plus-sized, not very popular, and someone who was fighting her "emotionally disturbed" label. It was so refreshing, and so was how the author dealt with the mental illness aspect of it. It was absolutely wonderful!
*This did win an award, but I think it's so underrated and I want to bring more attention to it*
The Art of Lainey by Paula Stokes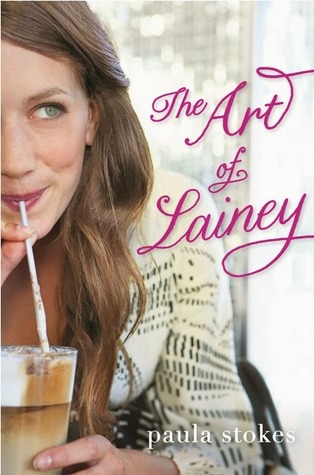 This book is such a quiet one, and I want more people to read it! It's fun, and Lainey is so relatable and genuine in her character development. Her and Bianca have one of the best female friendships I've read in a YA book. And also, Micah? Holy God he's perfect. I love him.
Faking Normal by Courtney C. Stevens
This one has slipped pretty under-the-radar since its release last year, and I don't know why. It's honestly a story that is NEEDED. It deals with a sensitive topic that is mostly brushed over in this genre, or at least, not as widely written about. It was an empowering story about one girl's journey of survival and healing.
For Real by Alison Cherry
This is a different contemporary than I normally read, in that it wasn't all about the romance. In fact, the sisterly relationship had the focus, and I loved that. It was a light, fun read that gave me many happy feels. :)
Stitching Snow by R.C. Lewis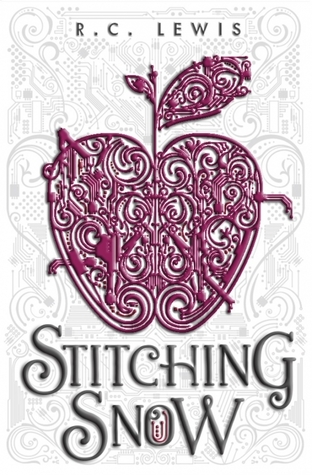 Many people have disliked this one because of its similarities to The Lunar Chronicles, but I thought it could stand on its own. And it was just so much fun, with its own charm and misfit group of characters.
This woman needs to forever write fairytale retellings. The way she twists the originals and makes them her own is amazing! And her characters are all wonderfully multifaceted. Also Stacey's writing is seriously so gorgeous, I love it!
Salt and Storm by Kendall Kulper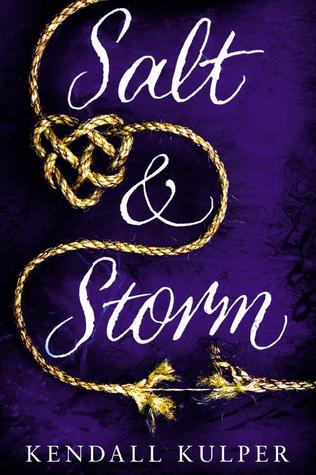 This one got quite a bit of attention when it debuted last year (especially after BEA), but I don't think it's had enough since then. It's really understated in its genre, especially given that it doesn't have a "typical" ending. And it was a lot darker than I thought it would be.
Of Scars and Stardust by Andrea Hannah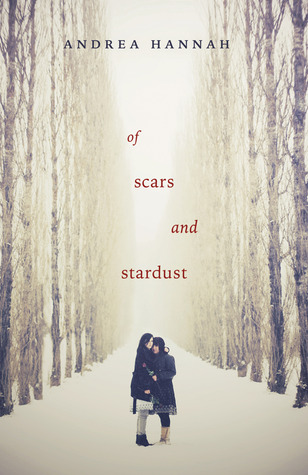 This book had me enthralled, and it threw out so many twists and turns that, by the end, I had no idea what was going on. It took me by complete surprise! And I thought the way the author wrote this story was just utterly brilliant.
Kissed by Death by Tara Fuller
While not always the most EXCITING or twisty, I loved reading these books. The characters were all wonderful, and I loved the grim reaper aspect of it.
My Super Sweet Sixteenth Century by Rachel Harris
I'm not a *huge* fan of time-traveling books, but these ones were just so much FUN. Rachel Harris injects a lot of humor into her books, and her writing style makes it very easy to fall into the stories. What you'll get are sassy characters, swoony boys, and loads of entertainment.
Series Starters I Loved!
I haven't finished these series yet, but their first books left an impression on me all the same and I wanted to share them. Necromancers, guardians, and Norse goddesses, oh my! :D
*****
I wish I had books on here that are older than 2011, since that would be REALLY under-the-radar stuff that everyone has pretty much forgotten about with all that's coming out now. BUT I actually didn't get back into YA until I started blogging (which was in 2013), so *I'm* still way behind on the older ones. I still tried to keep it to the really quiet books that have been released in the last few years though, and if you've never heard of at least one of these, then I know I've done my job right.