The fantabulous Nori has decided to bring bloggers together to try some new things and get creative. Me and the most awesome Yellow Team decided, for our project, to highlight some of those young adult books that didn't get the big press releases, that aren't being made into movies, that flew under the radar--but that are still fantastic! For more great #QuietYA titles, check out the other members of Yellow Team: Stefani, Karina Romano, Kim, Sara, Emma K, Lauren, The Book Jar Blog, and, of course, Nori.
My choice is...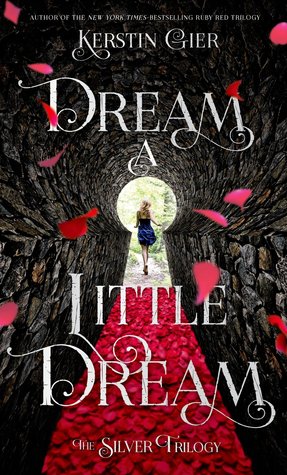 synopsis
"An intricate psychological page-turner that explores the darker side of vengeance and reads like Gone Girl through a teen lens." - Kirkus Reviews
Becca and Johnny become entangled after a car crash steals the lives of two people they love. Officially, the crash is an accident. But Becca and Johnny are convinced: someone did this.
As they plot revenge against the person responsible, a bond—intense, unyielding, and manic—takes hold of them. And in an unexpected turn of events, they fall for each other.
In an upside-down world where decay is beautiful and love and hate become one, Becca and Johnny find themselves grappling with reality. Nothing is exactly what it seems, including what they've come to believe about the crash. Question is: will they learn the truth before it's too late?
No. The question is: when they learn the truth, will they care?
why you want it
No one was as excited about this book as I was. I feel pretty comfortable saying that. I first came across it when it was published in its original German as Silber, with a wicked Tim Burton-y cover that I still prefer to the U.S. edition. I waited longingly, unknowing if it would ever be translated into a language I can speak (aka English, because American school system). And then it happened. It happened! Dream a Little Dream was mine!
And it was just what I'd always wanted. I raced through it, delighting in every page of the bubbly, exciting plot. All the ingredients are there: an innovative dream world, a sinister plot, a curious and independent heroine, and an adorably healthy romance. Seriously, all the swooning. (Did I mention there are British boys who recite poetry and play guitar?) Moreover, the writing is that dryly humorous, subtly pretty style that I can't get enough of. Finally, the book has this magical quality. I can't put my finger on how, but it gives off the same feelings of bubbly whimsy that I get when reading Howl's Moving Castle. My main complaint? The sequel isn't out yet.
If you love fantasy in any capacity, check out Dream a Little Dream. It's a wickedly funny, but still poignant adventure through surreal dreamscapes and human foibles, with characters you'll insta-love.
your thoughts
What are your favorite #QuietYA books?