#BlackLivesMatter is a movement, not a trend, but big pubs acquiring books about the movement and about police brutality is definitely on the upswing. Even better, they're acquiring books about black teens written by black authors. The #ownvoices angle is clutch when dealing with such a fraught topic, and I'm excited to see that pubs are letting #ownvoices authors lead the charge instead of picking up a bunch of stuff by well-meaning-but-ultimately-outsider white authors. It's a win for black teens seeing themselves authentically represented in fiction, and it's especially important surrounding an issue that is ongoing and where the loudest voices are more often the oppressor than the oppressed. Here's hoping that the younger generation (and, hell, anyone) builds some empathy by getting into these stories.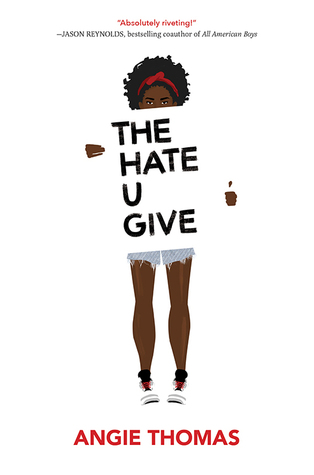 The Hate U Give by Angie Thomas
I mean, if you haven't heard of this, you live in an actual box. Inspired by Tupac's THUG LIFE and police violence against young black men, and filled with Angie Thomas' biting wit and poignant emotionality, it's an absolute hands-down freaking must read for ... well, everyone. | Goodreads
Dear Martin by Nic Stone
A young black teen faces biased policing first hand when he's cuffed for no good reason, threatening his brilliant future. Writing letters to Dr. King helps him cope with the realized terror of police brutality, but everything unravels when he finds himself and his friend harassed by an off-duty white cop. I'm just counting the days until it's released. | Goodreads
Tyler Johnson Was Here by Jay Coles
Coming to you in 2018, this book is about a black teen boy whose life is torn apart by police brutality when his twin brother goes missing. We don't have all the details yet, but if it's half as incisive as Jay's twitter, it'll be a total smackdown. Until we get a cover, enjoy Jay's delightful bio picture. | Goodreads
What recent or upcoming books would you add?