Okay, this isn't really a "trend" so much as the industry finally super sloooowly remembering that there are Muslim writers and readers and, uh, maybe they should publish some of their awesome stories!? With new imprints like Salaam Reads, I'm hoping we'll get tons more books about Muslim girls (and boys, and enbys) doing their thing in all genres.
The Gauntlet by Karuna Riazi
I've followed Karuna forever on twitter, and her MG debut is just like her: sweet, powerful, and admirably earnest. It's a charming Jumanji-esque story about a Muslim middle schooler and her two best friends who must navigate a devious magical boardgame to save her brother--and themselves. | Goodreads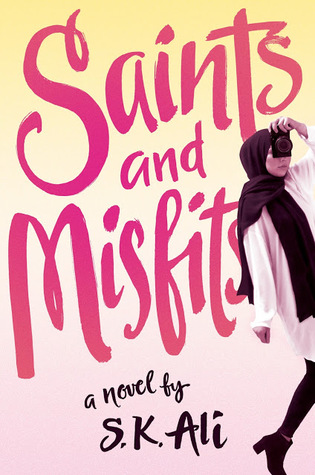 Saints and Misfits by S.K. Ali
I'm dying for this, and not just because of that fierce cover. It's about a teen girl navigating her growing identity, working towards her passion in photography, and grappling with the reality of exposing a monster in her Muslim community. | Goodreads
City of Brass by S.A. Chakraborty
A shifty djinn, a magical city, a con-woman, and the fate of a kingdom. Set in 18th century Cairo. Seriously, I think I pre-ordered this about five seconds after I read the synopsis. | Goodreads
The Authentics by Abdi Nazemian
Best friends pride themselves on being "authentic", unlike their high school rivals. But when one of them finds out a secret about her family, it sends her into a spiral of uncertainty and self-discovery that I can't wait to join her on. | Goodreads
That Thing We Call a Heart by Sheba Karim
A Pakistani-American girl grapples with her best friend's choice to wear the headscarf without telling her, an enigmatic boy who captures her heart but has secrets of his own, and the truth of a great tragedy in the land of her ancestors. I'm anticipating tears. | Goodreads
What YA, MG, or crossover books by Muslim authors do you love/want?