Hey, lovely followers! I'm super excited to be a part of Penguin Teen's blog tour for Jane, Unlimited, the new genre-bending speculative new adult novel from Graceling author Kristen Cashore. I was lucky enough to meet Kristen at BEA this year and chat about her book. She painstakingly combined multiple genres into a magical narrative focused on a mystery, an interdimensional house, and a girl.



The girl is Jane, and she has a passion for making umbrellas. It's a hobby that's helped to soothe her grief after the deaths of her parents and aunt. She makes glittery umbrellas, dome-shaped umbrellas, egg-shaped umbrellas, rose gold and lace-edged and self-defense umbrellas. Each umbrella has a story and a purpose for its intended recipient. For my stop, I decided to take a stab at figuring out what kind of umbrella Jane would make for some of my favorite YA characters.
kaz brekker
The Bastard of the Barrel from Leigh Bardugo's Six of Crows would need an umbrella that matches his sharp wit, violent proclivities, and monochrome wardrobe. Jane would make him a feathered black umbrella, long and skinny like a hunched crow, with a handle that conceals a hidden stiletto. Just in case he gets stabby.
One of The Raven Boys, Maggie Stiefvater's gang of prep school occultists, Gansey would need an umbrella as clever and multifaceted as he is, while also being somewhat out of the ordinary. Jane would make him an umbrella with silver spokes criss-crossed with branches, like his favorite Latin-speaking trees, underlit by LED lights to add a dreamlike glow.
draco malfoy
Obviously I had to include Harry Potter. J.K. Rowling is my girl. Everyone's favorite angsty bad boy would commission a luxurious green silk umbrella from Jane (he'd add his own water repelling charm, obviously) trimmed in silver cord, and each panel would have Slytherin snake embroidered in dozens of tiny emerald beads.
emika chen
Marie Lu's Warcross heroine would need a high tech cyber umbrella to fit her alternate reality lifestyle. Her umbrella would be two layers of clear vinyl stretched over silver spokes. Between the layers of vinyl would be LED fiber optic circuitry that would shift through all the colors of the rainbow.
legend
The enigmatic ringleader of Stephanie Garber's Caraval would need an umbrella as elegant and marvelous as his game. Jane would make him a three tiered red silk umbrella trimmed in black lace and pearls, with a pattern of silver watch findings strewn across the panels like constellations.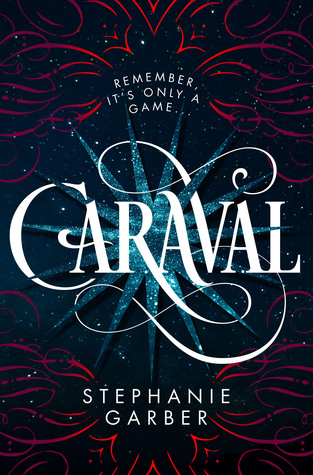 What kind of umbrella would Jane make for you (or your favorite YA character!)?
Check out Jane, Unlimited at your favorite bookseller and add it to Goodreads!



Jane has lived an ordinary life, raised by her aunt Magnolia—an adjunct professor and deep sea photographer. Jane counted on Magnolia to make the world feel expansive and to turn life into an adventure. But Aunt Magnolia was lost a few months ago in Antarctica on one of her expeditions.

Now, with no direction, a year out of high school, and obsessed with making umbrellas that look like her own dreams (but mostly just mourning her aunt), she is easily swept away by Kiran Thrash—a glamorous, capricious acquaintance who shows up and asks Jane to accompany her to a gala at her family's island mansion called Tu Reviens.

Jane remembers her aunt telling her: "If anyone ever invites to you to Tu Reviens, promise me that you'll go." With nothing but a trunkful of umbrella parts to her name, Jane ventures out to the Thrash estate. Then her story takes a turn, or rather, five turns. What Jane doesn't know is that Tu Reviens will offer her choices that can ultimately determine the course of her untethered life. But at Tu Reviens, every choice comes with a reward, or a price.