If you haven't heard yet, you will: Little Brown has acquired a book by author E.J. Levy about Dr. James Barry. I hadn't heard of Barry until this issue became known, but he's a fascinating historical figure: a doctor who is considered by many to be a trans man. He used male pronouns and, before his death, asked to be buried without examination, remembered as a man. Although a googling will discover many sources that describe him as a "woman in disguise," a more sensitive reading of historical record suggests that HIS preference was to be considered a man. The problem? Levy has persisted in misgendering him despite his own wishes and public outcry.

So, f that noise. Let's celebrate some trans books written by trans authors who celebrate the freedom in living as the gender you truly are, and not the one others have foisted upon you. I've prioritized listing books by trans men.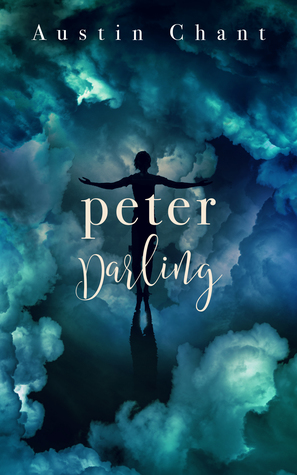 Peter Darling by Austin Chant
A queer retelling of Peter Pan in which Peter is trans, ready to assert his identity and deal with his messy feelings about former enemy Captain Hook. It's trans hate-to-love fairy tale reimagining and I am 100% here for it. | Goodreads
Becoming a Visible Man by Jamison Green
You want some history and gender politics from a sensitive and personal perspective? Green explores the nuances of transgender identity through the medium of memoir, combining his own anecdotes and experiences with an impressive academic background. | Goodreads
A Boy Called Cin by Cecil Wilde
If you thought trans lit hadn't delved into the scandalous world of billionaire romance, you would be super wrong. Wilde explores the accidental romance of a guy who just thought he was buying someone a cup of coffee--who ends up hopelessly involved with a man who is more like him than he expected. | Goodreads
Some Assembly Required by Arin Andrews
Arin Andrews reflects on his own teenage experience. He'd always known he was a guy who happened to be labelled with the wrong gender at birth. His memoir is a humorous, heartfelt story about life as a teenager, when he finally began his transition to affirm his gender--all while dealing with school, first loves, and other teenager stuff. | Goodreads
Spy Stuff by Matthew Metzger
Queer contemporary romance for teens! Trans boy Jude starts dating the guy of his dreams, but worries what might happen when said guy finds out that Jude is trans. Reviewers loved that it features a supportive love interest and family members, rather than be a painful "coming out" story. | Goodreads
What are your favorite books about trans people written by trans people?
For some openly trans bloggers and writers to follow:
@AnaMardoll on Twitter
@CalSpivey on Twitter
@ai_valentin on Twitter
@elknight20 on Twitter
More great lists of trans literature: