Traditionally published fantasy has been overwhelmingly white and European for a long time, but 2019 is bringing us a slew of diverse young adult fantasy. I hope the trend continues! There are so many facets of diversity, but today I'll focus on fantasy written by authors from marginalized ethnic or national backgrounds. We're getting some amazing work from them this year...and they've been getting some truly work-of-art covers. Want to see more of it? Buy their books and tell publishers you like what you're seeing!
This is just a small snippet and only young adult stuff. For more great recs, check out some of the bloggers I've listed at the end.
We Hunt the Flame by Hafsah Faizal
I've read it. It's brilliant. In this sweeping magical epic inspired by Arab folklore, a poor huntress and royal assassin are set against each other to find a magical artifact. She wants to free her oppressed people. He needs to kill her to preserve his father's tyrannical rule. Both will find out that their quest hides a deeper evil than any war. It has a lovable ensemble cast, a creepy forest, a magical island prison, and so much brooding. Get it May 14th | Goodreads
Kingdom of Souls by Rena Barron
The cover just dropped today, and I can't get over the intricacy and vibrancy of the art. It's the perfect creepy elegance for Arrah, daughter of renowned witchdoctors, whose failure to gain her magic drives her to trade pieces of her life for power. But when an ancient, evil Demon King begins claiming souls, those scraps of magic may not be enough to stop him. Get it September 10th | Goodreads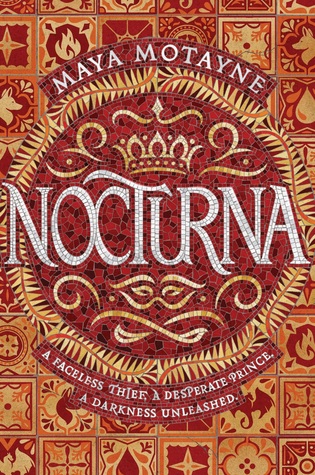 Nocturna by Maya Motayne
I can't stop staring at the intricate beauty of this mosaic cover. It's like the palace walls in Southern Spain. Inside is a world inspired by the author's Latinx heritage. A faceshifter is tasked by the mob to steal a royal treasure. A prince looks to dark magic to bring back his murdered brother, the true heir to the throne. When they accidentally unleash an ancient magical evil, they'll have to join forces to stop it. Someone get me a fainting couch. Get it May 7th | Goodreads
A River of Royal Blood by Amanda Joy
Another recent cover drop. I'm living for all these illustrated covers! Those two fierce women are Eva and Isa, two magical sisters in the North African-inspired kingdom of Myre. They're both princesses, but only one can rule--and to do it, she must kill her sister. But Eva realizes that someone else wants her dead too, someone using the name True Heir to sow unrest and bring the crown to its knees. I'm getting major Three Dark Crowns vibes and I can't wait. Get it October 29th| Goodreads
Song of the Crimson Flower by Julie C. Dao
The author of Forest of a Thousand Lanterns and Kingdom of the Blazing Phoenix returns to the Great Forest, this time with a story inspired by a Vietnamese fairy tale. Wealthy, beautiful Lan rejects the hand of fisherman Bao, only to regret her cruelty. When she finds his prized flute, she learns that an evil witch has trapped his soul inside. The only way out is love. Lan and Bao travel through the Great Forest to break the spell, finding war and darkness along the way. I've adored Julie's beautiful spins on old tales, so you can sign me up right now. Get it November 5th | Goodreads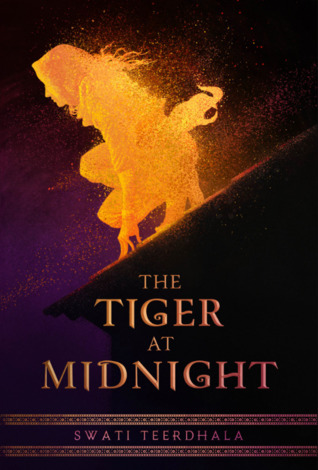 The Tiger at Midnight by Swati Teerdhala
An assassin for the rebels fights to gain revenge on the royals who took everything from her. A soldier for the crown longs to escape the thumb of his uncle, the General. The two become entangled in a devastating series of events, each thinking they're playing the other, while around them their world fractures. Inspired by Indian history and mythology, and 100% a book I'm going to love. Please say hate-to-love, please say hate-to-love... Get it April 23rd| Goodreads
The Descendent of the Crane by Joan He
I've read this too, and I still can't get over it. An intricate, twisty royal intrigue inspired by Chinese history. When the king dies, Princess Hesina is convinced it's murder. But her demand for justice breaks open every truth she thought she knew about her country, her family, and herself. War threatens. Deceivers betray from within. Outlawed magical soothsayers are hunted in the streets. And soon, Hesina herself is a target. Everything unravels in the most beautiful chaos, and Joan's knife sharp prose. Get it April 9th| Goodreads
What diverse fantasy are you dying to read in 2019?
Check out these bloggers who always have the hookup on diverse reads: