I'm not super great at finishing series to begin with. If I'm one book behind, maybe. More than that and I'm screwed. It's a combination of depression, insomnia, being a somewhat slow reader, attempting to have a social life (ha), attempting to keep up with ARCs (HA), and attempting to write my own book. Which, ya know, takes time. Some I hope to find time for. But there are some series I know are just lost causes. Then again, maybe I'll surprise myself...
Bloodleaf by Crystal Smith
I just wrote my review the other day (look out for it probably this week) and . . . I kind of hated it. I know that's a strong word. But I had strong feelings. It was just so disjointed and the main character bothered me so much and by the time the plot hit its stride, it was over. Sometimes I'm curious to know what happens next, even if I disliked a book, but I can't even guess what the next book will be about. It seems like they resolved everything.
Books: 1/? 3 I think
Chance of finishing ever/this year: 0.5% / -0.5% | Goodreads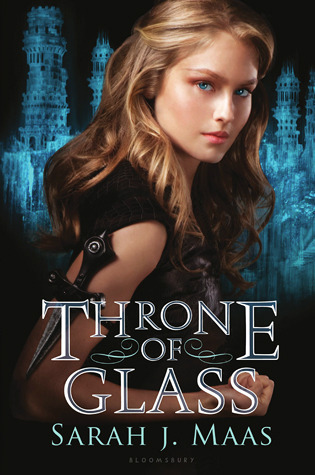 Throne of Glass by Sarah J. Maas
I read Throne of Glass as an e-ARC. I was obsessed with it. I even loved Crown of Midnight despite being angry about the pairing. I still loved Heir of Fire even though I gave zero cares about the yet third pairing. But then I read Queen of Shadows and everyone loved it, and I thought it was kind of boring. I didn't care at all about Aelin and Rowan, and it was so slow. I got frustrated with Maas as a writer later, but even before that, I just lost interest in the series. I've already spoiled the series ending on purpose, so really no need to go on.
Books: 4/6
Chance of finishing ever/this year: 0% / 0% | Goodreads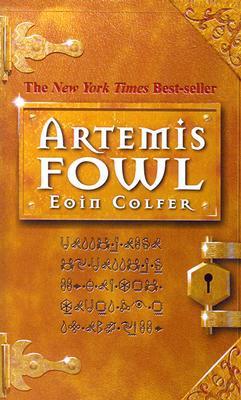 Artemis Fowl by Eoin Colfer
I'm including this one as my hopeful selection. I started reading these books when they were first published. Yes, I am aging myself. And I loved them. Artemis was probably my first book crush. But then I got older, and there were new books to read, and high school and all its distractions. And somehow I just never went on. But all the excitement over the movie has made me miss my snarky know-it-all and his faerie friends. I just need to find a good recap, because I can barely get through new stuff, let alone find time for a 5-book reread. I'm just so close!
Books: 5/8
Chance of finishing ever/this year: 73% / 2% | Goodreads
Everneath by Brodi Ashton
This was probably one of the first real YA books I ever read, back when I was a week baby blogger. YA hadn't really existed until then. At the time, I was obsessed. Persephone retelling? Check. Hot brooding bad boy in a band? Yes please. But college and grad school were rough years, and by the time the third book came out, I was off in the land of ARCs and backlist books began to suffer. I'm not sure I still remember enough for the third book to be meaningful, or if I'd like it as much.
Books: 2/3
Chance of finishing ever/this year: 20% / 0%|
Goodreads
And I Darken by Kiersten White
I literally loved this series. This is a case where something got eaten by a combination of ARC obligations and depression, because around the time Bright We Burn came out, all that was going on and even though I literally had a copy of it, it kept getting pushed aside. It's still on my shelf. Waiting. I can't tell you how much I love Lada or how brilliant this series is. Someday I need to just say "ARCs be damned!" and binge the final third of the saga.
Books: 2/3
Chance of finishing ever/this year: 80% / 20% | Goodreads
Dream a Little Dream by Kerstin Gier
I guess it's not good to be a K(i)erstin on my TBR. Yet another series I completely loved and just never finished, and now it's sitting on my shelf mocking me. I literally adore these books. They're whimsical urban fantasies about dream worlds. They remind me of British The Raven Cycle. They have one of my favorite love interests. When's that backlist challenge everyone does? Help me.
Books: 2/3
Chance of finishing ever/this year: 85% / 30%| Goodreads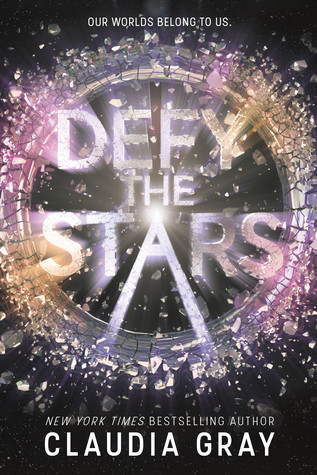 Defy the Stars by Claudia Gray
I loved this book and the ending made me so sad and I was so excited for it to continue and for my ship to hopefully work out. Then The Novl sort of stopped promoting it entirely, so when the sequel came out, I had no clue. Then the next one came out and I was like wtf when did this happen. It feels so far away now, but I was in love with the first one. I just need to jump back in. Although it's not promising that I keep forgetting which of the three is which.
Books: 1/3
Chances of finishing ever/this year: 60% / 10%| Goodreads